Discover how the unification of the East with the West has produced a diverse, vibrant and exciting new German capital. If you want to get a sense of the true face of the city today then take this tour of four very different Berlin neighbourhoods: Mitte, Friedrichshain, Prenzlauer Berg and Kreuzberg
Hackescher Markt
The Hackesche and Heckmann Höfe
Prenzlauer Berg
Kulturbrauerei
Ernst-Thälmann-Park
Revaler Strasse
RAW Tempel
O2 Arena
Oberbaum Bridge
East Side Gallery
Markthalle 9
Little Istanbul
| | |
| --- | --- |
| Included | This tour includes an expert, professional guide, as well as a hotel pickup and drop off |
| Not included | It does not include public transport tickets, meals or gratuities |
| Duration | 4 Hours |
| Bring along | Masks, weather-appropriate clothing and comfortable walking shoes |
| Languages | English |
| Important information | Participants must bring and wear their own masks. Please bring masks, weather-appropriate clothing and comfortable walking shoes. This tour includes an expert, professional guide, as well as a hotel pickup and drop off. It does not include public transport tickets, meals or gratuities. Before your tour date, we will get in touch with you to let you know who your guide is and give you some info on the guide.On the day of your tour, your guide will meet you in the foyer of your hotel (unless specified otherwise) and will be wearing a yellow mame tag on a blue lamyard for easy recognition! If you do not see them, please call us on +49306923149! |
Venue
Hotel pickup available- please contact us to confirm your hotel address

Berlin, Germany
Offered by
Insider Tour
- Berlin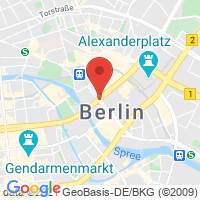 Further information
This is the tour to take if you want to get your finger on the pulse of Berlin. How did this once run-down and divided city become the capital of cool? The mayor himself memorably labelled the city 'poor but sexy'. We explain how the unification of the communist East with the capitalist West has produced a diverse, vibrant and exciting new German capital.If you want to get a sense of the true face of the city today, beyond the tourist trail, then come with us on a tour of four very different Berlin neighbourhoods. You will discover a city where gentrification is rife, alternative culture is thriving, immigration and assimilation are adding diversity and corporate culture is continually transforming the urban landscape.
Explore ­the courtyards of Mitte, where the previously worn and neglected buildings were quickly restored to their former glory after the fall of the Berlin Wall. Now a hub of artistic culture, consumerism and IT start-ups, these labyrinthine passages provided the breeding ground for Berlin's post-unification cultural scene.
Visit trendy Prenzlauer Berg, scene of a demographic upheaval that has seen an influx of well-heeled and upwardly mobile young families. We chronicle the fundamental changes that have transformed this one-time working-class district into an area favoured by dynamic entrepreneurs and young fashionistas. We visit the 'Kulturbrauerei', an old brewery complex which has been totally refurbished into a centre for culture and the arts. Its transformation mirrors the metamorphosis that continues in East Berlin.
Experience the exciting alternative districts of Friedrichshain and Kreuzberg, where the traditional left-wing politics of the residents are coming under attack from new influences. We visit the East Side Gallery to discuss the origins and political message of Berlin's (in)famous street art scene. Walk with us over the iconic Oberbaum bridge, which connects East and West Berlin and boasts spectacular views from both sides.
If you do your tour on a Tuesday or Friday, the tour ends with a crescendo at the famous Turkish Market, an outdoor bazaar on the banks of the beautiful Landwehr canal. The weekly market has grown beyond its origins of fresh produce, authentic Turkish cuisine and bolts of brightly patterned fabric, today you can find Berlin artisans, local farmers and impromptu live music too, truly a representation of this city's diverse population.
know betterbook bettergo better
TripAdvisor Traveler Rating
17019 Reviews
More offers from this partner