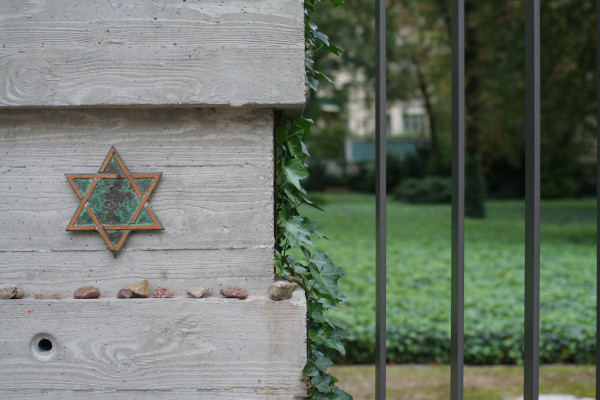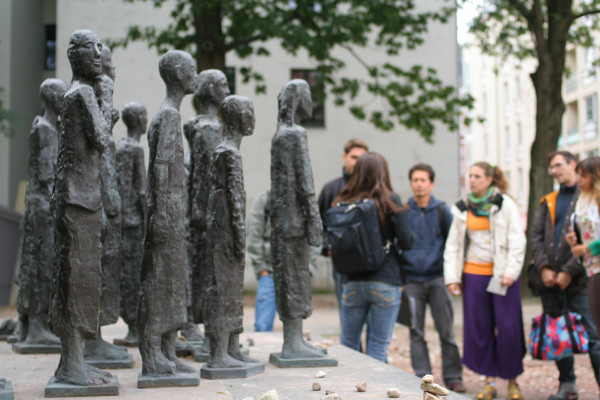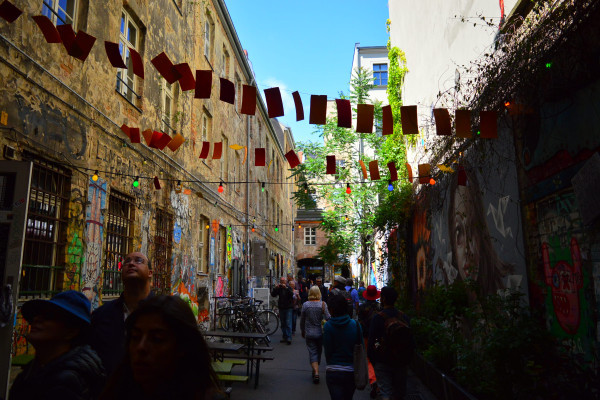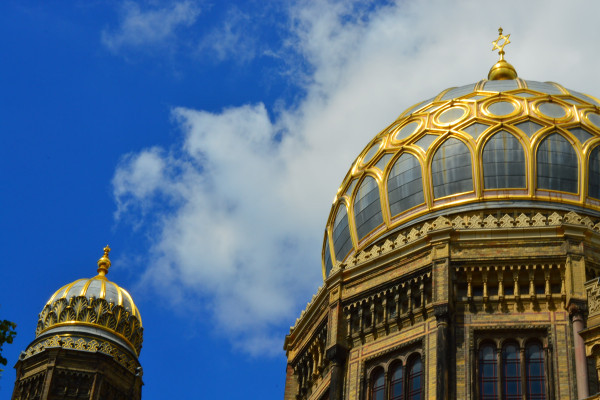 Berlin's Jewry has a unique and special history, from the days of the Enlightenment, through the horrors of the Holocaust, up to the revival of the present day, as Berlin fosters one of the world's fastest-growing Jewish communities
Old Synagogue
New Synagogue
Jewish Cemetery
Not included

Food, drink, gratuities, transport ticket

Duration
3 Hours
Bring along

Please bring your own mask

Participants
15 maximum
Languages
English
Important information

Important info for ticket: Please be at the meeting point 15 minutes before departure time!



The tour is in English.

Meeting point: outside Friedrichstr. train station, on the square beside the 'Traenenpalast' (Palace of Tears), Reichstagufer 17, 10117 Berlin. Our guide will be wearing a blue lanyard with a yellow name tag! If you still cannot see us, please call us at the office before the tour starts on +49-30-6923149
Venue
Meeting point: outside Friedrichstr. train station, on the square beside the 'Tränenpalast' (Palace of Tears) . Our guide will be wearing a blue lanyard with a yellow name tag! If you can't see us, please call the office on +49-30-6923149
Meeting point: outside Friedrichstr. train station, on the square beside the 'Traenenpalast' (Palace of Tears)
Reichstagufer 17, 10117 Berlin, Germany
S+U Friedrichstrasse Station
Offered by
Insider Tour
10117 - Berlin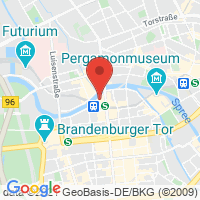 Further information
Berlin's Jewry has a unique and special history, from the days of the Enlightenment, through the horrors of the Holocaust, up to the revival of the present day, as Berlin fosters one of the world's fastest-growing Jewish communities.
Mendelssohn and Einstein are just two examples of Berlin Jews who have been responsible for some of the most significant events in intellectual and cultural development, changing the way all of us – Jews and non-Jews alike – live and think.
Yet their achievements came against a backdrop of anti-Semitic harassment and discrimination, which came to a head in the 20th century, with devastating effectSee the site of the ancient Jewish Cemetery, which was desecrated by the Nazis in 1943 in an effort to eradicate the memory of Jewish history in Berlin.
Walk through the courtyards where working-class Jewish immigrants dreamed of a better world. See the the magnificent New Synagogue and hear the amazing story of this building, which reflects the fate of Berlin's Jews before, during and after Nazi persecutionVisit the Workshop for the Blind, one of many places where non-Jews risked their lives to save their Jewish neighbours.
The tour finishes outside the New Synagogue on Oranienburger Straße.
know betterbook bettergo better
TripAdvisor Traveler Rating
17019 Reviews
More offers from this partner